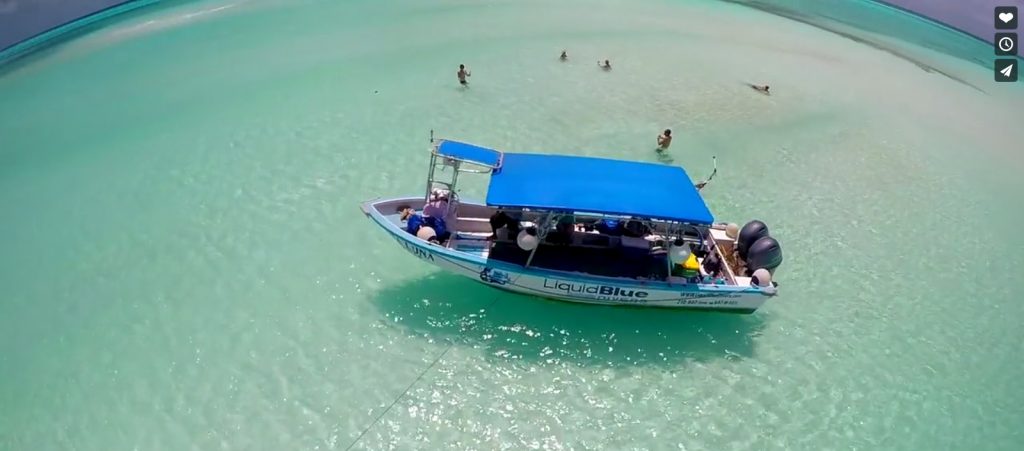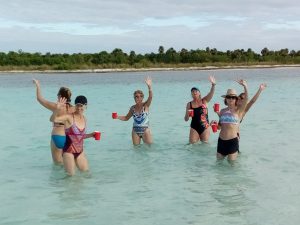 What is an El Cielo Tour?  To start with, the expression "El Cielo" translates to "heaven" and this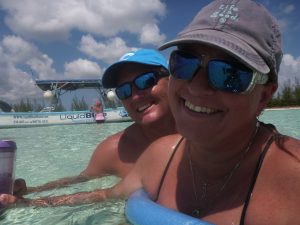 heavenly spot is located on the southern tip of the island.  It's a beautiful section of sandbar with
stunning crystal clear turquoise water, white sand and very few people (this area can only be accessed by boat).  The tour starts out with snorkeling at two reefs, one of which is Columbia Shallows, one of the island's most stunning snorkel locations.
From there, we head to the El Cielo sandbar, set our anchor, turn on some music, and put out the spread of chips with pico, guacamole, seafood dip, cheese, crackers and sausage, beer, wine, a well stocked bar and Steve's signature margaritas and rum punch.  We have pool noodles and other floaties so you can just float around or toss around the football or frisbee.  Our crew will even serve you drinks in the water.  This is a fantastic way to spend a  a relaxing afternoon in a gorgeous location.
Price:  $80 for adults / $50 for children 16 and under.  A minimum of six snorkelers is required.