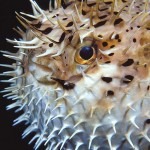 For us, it's ALL about the diving.  After all, that's why you're coming to our slice of paradise in the first place.  But diving to us is more than just your time in the water.  Our valet services take care of you from start to finish.  We begin with personally meeting you at your hotel or resort to pick up your gear, finalize paperwork and schedule and coordinate any other details or questions you may have.  From there, all you have to do is walk out to your pier for us to pick you up by boat.  We'll already have your gear on the boat and set up for you on one of our high pressure, high capacity steel tanks.  When you're done diving for the day, we bag up your gear (including wetsuits) and rinse and securely store it for you until your next dive day.  There is nothing left for you to do except enjoy your dives.  We don't have pre-planned dives or dive sites.  Our dive sites are chosen by our divers on any given day…all without additional cost or fuel surcharges.  We take you where YOU want to go.  And when you're finished diving for your trip, we rinse all of your equipment (including BCD bladder interior) with fresh water, hang it to dry and return it to you at your hotel or resort ready to pack.  Start to finish, we've got you covered.
Individual Dives
| | |
| --- | --- |
| Two-Tank Morning or Afternoon Dive | $110* |
| One-Tank Night Dive (minimum of 4 divers) | $65* |
| Two-Tank Twilight (afternoon dive followed by night dive) | $118* |
| Private Divemaster (per two-tank dive trip) | $65 |
| Enriched Air (nitrox 32%) | $14 per tank |
| Private Two-Tank Boat Charter (includes Divemaster) | $550* |
| BCD Rental | $20 per day |
| Regulator Rental | $20 per day |
| Full Gear Rental | $30 per day |
| Add a Snorkeler to a Dive Trip (subject to availability) | $45 per day |
| Bubble Watcher (subject to availability) | $20 per day |
| High Pressure Steel Tanks (100 CF or 120 CF) | Complimentary |
| Dive Computer | Complimentary |
*  Notes:  All prices include applicable taxes and the daily Marine Park entrance fee.  The prices for night dives and twilight dives include the use of a dive light.  The private two-tank boat charter rate is based upon 4 divers and does not include rental equipment.  We require an additional $110 for each additional diver and offer a special charter rate of $20 per diver for full equipment rental.
Discounts
Multi-Dive Discount:  We take 5% off of your entire invoice total when you dive with us for 4 or more days (not required to be consecutive).
Loyalty Discount:  We take 5% off of your entire invoice total simply for coming back to dive with us again.
Contact us directly for information on pricing for locals (must live on the island for more than 6 months per year).
All Dives with Liquid Blue Divers Include:
Tanks, weights (32% nitrox available at additional cost, proof of EAN certification required)
Purified bottled water, fruit, cakes, granola bars, rice krispy treats and assorted cookies and other light snacks
Dry towels
Foul weather jackets
In-water divemaster
Fully Covered boat with twin 115 HP outboard Yamaha engines
Dry storage on the boat
Hotel pier pick-up (all piers south of the Marina Fonatur)  Check with your resort about pier fees
Fresh water for rinsing underwater cameras
Complimentary valet gear service includes rinsing and storage each day (including wetsuits)
Computer diving (bottom times are based on individual air consumption and computer allowances)
Fast boats, maximum 6 – 7 divers (larger groups can be accommodated upon request)
Divers are grouped by experience levels to the best of our ability
Long, relaxing surface intervals at the beach
Personal service from Steve and Kami
Flexible scheduling (when possible)
Boats are equipped with DAN O2, first aid kit, cell phone, and marine band VHF radio